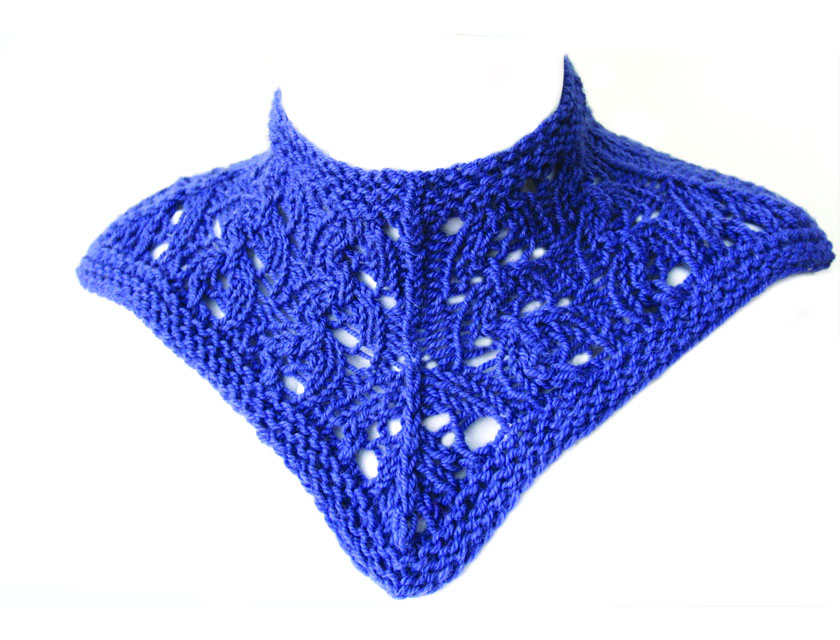 Dear Knitter,
Beautifully soft Alpaca fleece is a perfect material with which to knit something worn next to the skin -- like a cowl or scarf; a pair of mittens or a hat, or a baby jacket or blanket.
It behaves a bit differently from wool. Some say it is warmer than wool because the strand is hollow, and it is usually softer than wool.
The 50/50 Alpaca/Wool blend that we stock (Ultra Alpaca from Berroco) has the attributes of both fibers: very soft; very warm; with some of the elasticity of wool. Because of the lack of barbs on a strand of alpaca, an alpaca sweater - like cotton - tends to grow longer with wear. The addition of 50% wool helps to obviate that, and it is recommended that you knit quite firmly, especially in garter-stitch.
We have published a number of designs using Ultra Alpaca:
Schoolhouse Press Pattern #11, 7 Hats;
Schoolhouse Press Pattern #64, Honey's Mittens;
Schoolhouse Press Pattern #76, EZ's Sideways Mystery Mittens;
Wool Gathering #98, Cowls (5 of them);
Wool Gathering #77, Lalo's Double-V-Vest;
and in my Baby Surprise Jacket DVD, the example BSJ I knit is in Ultra Alpaca.
If you'd like to try this seductively soft material, here is the pattern for one of the 5 cowls shown in Wool Gathering 98.
Four Corners Cowl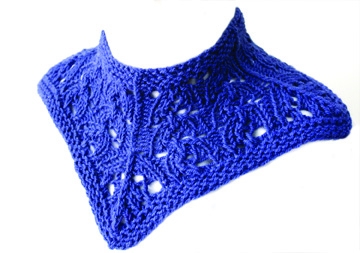 Materials: 1 skein Ultra Alpaca.
This version has 4 equidistant decrease points.
Measurements for both blue & black versions: 11" each side; 4" to end of decrease section; 3.5" high neck. Blocked gauge 2.5 sts per inch.
Use German Twisted Cast On, or some other equally loose method), and cast on 120 sts. Work 3 ridges (6 rows) of garter stitch. Join (being careful not to twist) and knit one round of stocking-stitch, during which, mark the first stitch of the round and the 4 decrease points: sts #3, 33, 63, and 93 (ending knit 27).
Begin round 2 of Chart 1, and work a cdd @ each of the 4 decrease points, as follows: knit to within 1 stitch of marker, work the cdd and make sure that the resulting middle stitch remains the marked stitch. Note: The first stitch of the round will quickly be 'eaten up' by the first double decrease - just continue to follow the chart.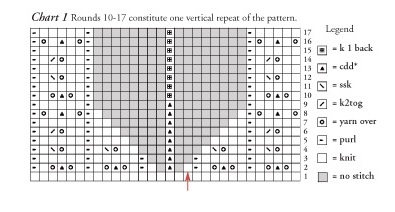 So, at the beginning of round 2 (the red arrow shows the first stitch): k1, cdd, knit to within 1 stitch of next marker (k27), cdd, knit to within 1 stitch of next marker (k27), cdd, knit to within 1 stitch of next marker (k27), cdd, k26.
Work the 4 cdds every round to eliminate 8 sts per round.
After completing round 9, 56 sts remain. Work for 2 more vertical repeats of the pattern (or more depending on wanted height of cowl), then work 3 ridges (6 rows) of garter stitch and cast off loosely with EZ's Sewn cast off. Sew the garter stitch seams, darn in ends, and block.
Note: cdd = Centered Double Decrease. This double-decrease turns 3 sts into 1 in a most elegant manner. Work it as follows: slip 2 tog k'wise, k1, p2sso. The Marked Stitch is (and will remain) the center of the 3 stitches that become 1.
German Twisted cast on: Set your hands as for regular Long Tail cast on. Go under both thumb loops; come over the far thumb-strand and down. Now - as you reach for the near finger-strand, bend your thumb to open up the hole to take the finger wool through. Re-set your hand and repeat.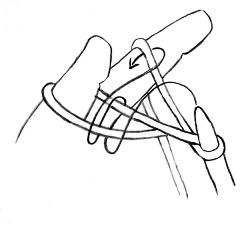 EZ's Sewn cast off: This beautiful and elastic cast off is ideal on garter stitch. Work it from R to L, after a final row or round of purl: Break off a length of working wool and thread a blunt sewing-up needle. Go through the first 2 sts on the L needle p'wise. *Go through first stitch on L needle k'wise and slip it off. Go through next 2 sts p'wise and pull the wool through. Rep. from * Even if worked firmly, this method remains elastic.