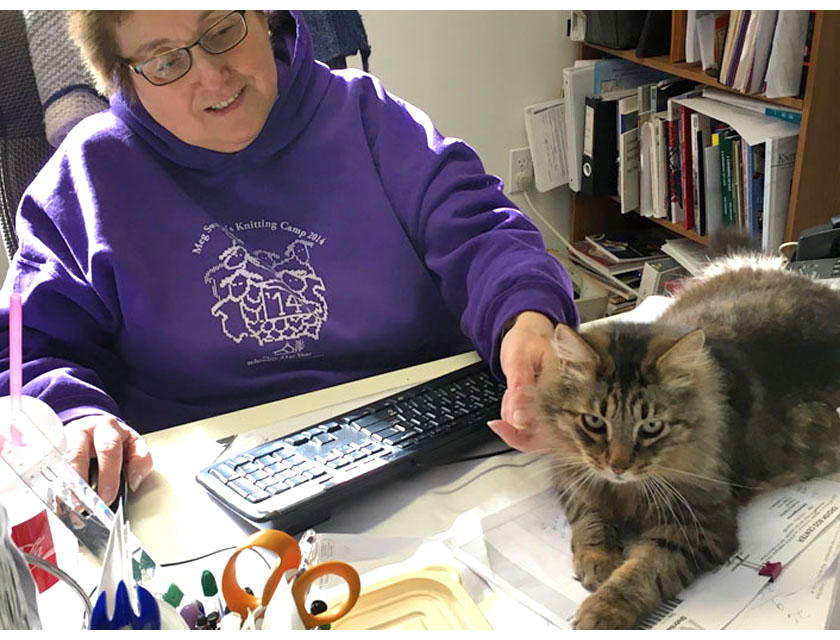 A Tribute to Tami
We are deeply saddened over the loss of our extended family-member, Tami Robus, who passed away at the end of September. Many of you knew her as the voice of Schoolhouse Press; our office manager and Knitting Camp organizer who helped you with wool orders, knitting difficulties, and Camp questions for the past 17 years.
Tami wore many hats at Schoolhouse Press, and over the years established great friendships with many of our customers. She was always cheerful and would go out of her way to be as helpful and accommodating as possible. Her customer service was impeccable.
She is profoundly missed.
This photos of Tami, Michelle, and Eleanor - having a good laugh - was taken as we unpacked a box of double-knitted garments from M'Lou Babar, while working on her book Double Knitting.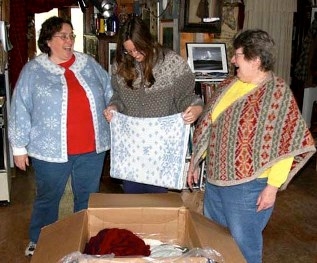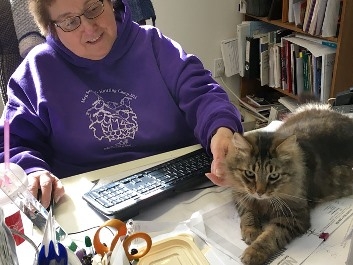 Tami at her desk with a young Bill.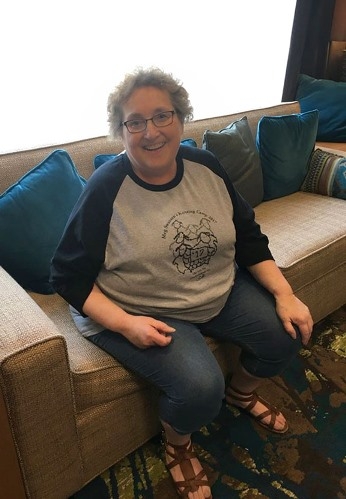 Tami at Knitting Camp 2017